IT'S TIME TO ASK MEN TO STAND UP!
The talk was fantastic! It was very informative and Jeffery was very knowledgeable and he presented the information flawlessly. It was hands-down the best talk I have seen in my 20+ year professional career. I can't say enough good things about this talk and the engagement of both men and women. 
~Conference Attendee of Fortune 100 Company
Jeffery was a phenomenal speaker last week!  Our Women's Leadership Network is all the more energized now to engage men in our important work to advance women at all phases of their career.
~Senior Business Consultant, Financial Company
Having a man speak at a women's leadership event was a little different for us but we knew Jeff's work was around engaging men in the joint effort to advance women in the workplace and we were confident in his ability to fill the room. And fill it he did. We should have done two sessions!
~Executive Director, Leadership Conference
We've been receiving kudos from participants who were appreciative of the 'rich content' and 'robust discussion'. They were also impressed with the caliber of the presenters! Well, thanks Jeff!
~Global Conference President
Very insightful and well prepared. Very engaging speaker. Gave clear takeaways and good audience engagement.
~ SHRM Conference Attendee
Jeffery Halter walked on stage wearing red pumps to make the point that men and women are having very different experiences in the workplace. His timely message was a hit at the women's conference!
~Program Coordinator Women's Conference
I found the keynote speaker very interesting, especially some of the stats on the shifting of the future workforce in terms of gender and millennials, and potential shortages.
~Conference Attendee at Fortune 100 Company
With 30+ years in corporate America, Jeffery connects with leaders at all levels of your organization.
"Fabulous, straight-forward book about the importance of developing women. Jeffery does a terrific job presenting a strong business case, complete with eye-popping statistics that spur readers into action. His approach is factual and it makes you stand up and take notice, particularly the examples of specific industries that aren't paying attention to women customers. He also tells it like it is. He shares with readers what executive men say about women in the workforce. His transparency is refreshing. I couldn't put the book down."
—Global Chief Diversity Officer Fortune Top 10 Company
"It is challenging for many men—ESPECIALLY senior managers—to understand the untapped potential of women in their workforce and in their marketplace. This should be required reading for every high-potential management candidate, as well as for all senior managers."
—David Kirkpatrick, President and CEO, The Fave Juice Company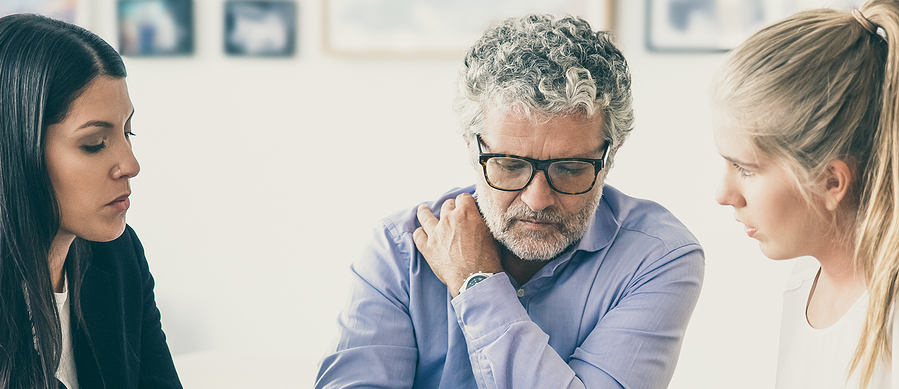 Dads, it's time to listen. An Invitation to Other Fathers to Be Advocates For Equality This Sunday is Father's Day. I'm inviting dads to join me in listening. Yes, you read that correctly. Listening. The past year shed a spotlight on challenges and inequities that are prevalent in the world around us. Last June in the wake of the murder of George Floyd long-overdue conversations about race and racism began to take shape. And through the…
Read More